Susana Bretes artistic ceramics painter Curriculum Vitae - BICESSE TILES
Susana Bretes, was born in Constância do Ribatejo, Portugal in 1954.
She did a a course of decorative arts in the António Arroio School...
She has more than on 30 years of painting experience in ceramics.

Ancient Lisbon, Lisbon Panel
The Susana worked in the following artistic workshops:
- Cerâmica Constância (Portugual);
- Fábrica de Cerâmica Sta. Anna (Portugal);
- Oficina 59 (Portugal)
- Cerâmica de Bicesse (Portugal).

Albarradas Vases of Flowers Panel
The Susana has worked with known artists like:
- Menez;
- Graça Morais;
- Eduardo Nery;
- António Reis;
between others...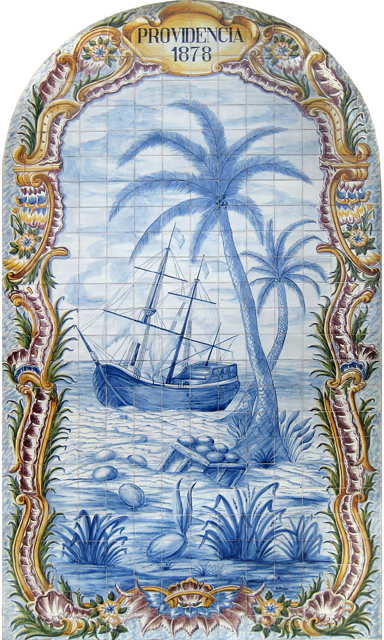 Providencia 1878, California, USA
Please note: Because our product is completely hand made and painted by artists, and of the limitations of our production process, we may not reply as timely as we'd like to all enquiries. Also, due to the extensive order list we currently have, it may take up a few months to complete your order depending on its size and complexity.
Please remember that it is impossible for us to give you a quote for our products and shipping, without precise knowledge of your project and your location. We will send you a copy of this form.